Inside this issue

Subscribers Only
sponsored by ..

Viewpoint
Editor's Letter
editor@onlandscape.co.uk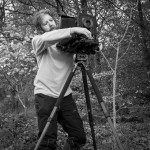 The Photography Show is probably the biggest photographic show in the UK. Originally called 'Focus', the show includes nearly all of the big manufacturers and lots of little ones as well. We've been helping Paula Pell-Johnson with the Linhof Studio stand for the last few years and this year we've ramped things up a bit as we're managing the 'Talks Hub', a quarter of the Paula's whole stand given over to expert talks on a variety of subjects from the likes of David Ward, Doug Chinnery, Dan Rubin, David Higgs, Joe Cornish, Sean Conboy, Julian Calverley, Andy Earle, Steve Gosling and yours truly. There are also some great talks on the superstage including David Bailey, Chris Packham, Scott Kelby and try to get a ticket for Alec Soth's talk before they sell out - you won't be disappointed!
For us, the show is a chance to meet up with many of our readers and contributors but it's also an opportunity to check out some of the manufacturers to not only try out new gear but to ask where they think things are going (some even give answers!). David Higgs and I will also be showing some platinum-palladium prints (an article to follow) and we'd be happy to discuss our processes and thoughts in detail.
So if you're coming along to the show, please drop in and say hello. Let us know what you think of the magazine in person and if you have any ideas or suggestions it's a great opportunity to discuss them face to face.
The Photography Show opens on Saturday the 19th of March at the NEC Birmingham and runs until the Tuesday evening.
Click here to download issue 109 (high quality, 83Mb)
Tim Parkin
Content
Issue One Hundred and Nine