Inside this issue

Subscribers Only
sponsored by ..

Viewpoint
Editor's Letter
editor@onlandscape.co.uk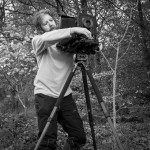 I'll be travelling to the big smoke next week and while I'm there I'm hoping to take in a few photography exhibitions. At the moment I could go and quite a few - Masahisa Fukase's platinum prints of "The Solitude of Ravens", the 2015 Wildlife Photographer of the Year, the London Pinhole Festival, the Sony World Photography Awards, the Science Museum's "Fox Talbot and the Birth of the Photograph", "Texture and Photography" at the Tate Modern or the Paul Strand retrospective at the Victoria and Albert museum (and more). I'm hoping to get to visit most of these. time permitting, and although most of them aren't landscape and some aren't from this century (or even the last!), I'm not disappointed - photographic inspiration comes from diversity and I shall enjoy each exhibition for different reasons. Even the pictures we don't like can ask us questions of ourselves that are well worth considering.
Beyond inspiration, the other aspect of visiting exhibitions is to see just how pictures are presented, and there is more here than just frames and paper. For instance, Tim Rudman's "Iceland" exhibition at Lacock Abbey treats the prints as museum artefacts and displays them pedestals in glass cabinets. It is also enlightening to look at famous photographs from the last few decades, even if only to understand that biting sharpness is a very modern affectation.
Most of all, I come away enthused about finding a way to present my own photography. My next chance will probably be at our conference in November where we have just confirmed our inclusion of a 'community exhibition' where each attendee can send in an image and Fotospeed have agreed to print and mount them for us. These will be displayed in the Rheged's top floor exhibition space over the weekend of the conference. I hope you can attend and I get a chance to look at your pictures too.
Click here to download issue 112 (high quality, 90.7Mb)
Tim Parkin
Content
Issue One Hundred and Twelve