Inside this issue

Subscribers Only
sponsored by ..

Viewpoint
Editor's Letter
editor@onlandscape.co.uk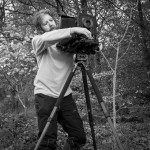 Today is World Photography Day and the bumf behind it says "In a world where millions of pictures are uploaded every minute, World Photo Day is inspiring thousands of photographers across the planet to share a single photo with a simple purpose: to share their world with the world." but that raises the fundamental question "What is my world?".
Looking at photography websites in general, my world would appear to be one where photographers 'take' things from the landscape in order to create the next pretty picture. One photographer on Petapixel didn't think bioluminescent shrimp were impressive enough by themselves and so scooped hundreds of them up in buckets to splash them on the rocks to make pretty blue waterfalls. It seems that many photographers have no interest in the subject of their pictures and would be hard pressed to tell ash from birch or moss from liverwort.
It is certainly true that we don't need to know the names of things to create great photographs but being as this is the 'world' that we inhabit and the subject of our pictures is our passion, I would suggest that each of us spend a little bit longer than usual extending our knowledge of our landscape.
If you have any particular interests that you'd like us to write about please let us know as the more I find out about the subject of my photos, the more interesting they become (at least to me - and isn't that what counts?).
Click here to download issue 120 (high quality, 175Mb)
Tim Parkin
Content
Issue One Hundred and Twenty