Inside this issue

Subscribers Only
sponsored by ..

Viewpoint
Editor's Letter
editor@onlandscape.co.uk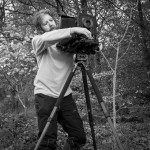 Over the last couple of weeks we've seen Photokina come and go and with it an enormous number of product announcements. Most interesting for landscape photographers is the expanding range of mirrorless medium format offerings, first the Hasselblad X1D-50c was announced prior to the conference and now we also have the Fuji GFX 50S. If these cameras offer the image quality we've already seen with the Sony 50mp sensor they could be very interesting and offer a complement to Fuji's movement to smaller sensor cameras. Whatever your opinion on these announcements, you can't be unhappy to see more diversity in camera styles, shapes and formats and not just the same old DSLR shape.
Elsewhere we've seen the exciting/worrying introduction of a 4K drone that will fly for nearly half an hour and clip onto your belt (DJI Mavic). Prepare for great photographs and incredibly annoying buzzing everywhere.
The good news is that all your cameras still work the same as two weeks ago contrary to what you might read in the press!
Finally, the Meeting of Minds conference is selling out fast and we're down to the last twenty tickets and last ten dinner tickets so get in touch if you don't want to miss out.
Click here to download issue 123 (high quality, 180Mb)
Tim Parkin
Content
Issue One Hundred and Twenty Three