Inside this issue

Subscribers Only
sponsored by ..

Viewpoint
Editor's Letter
editor@onlandscape.co.uk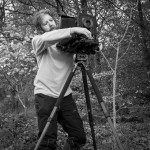 A lot of people thought the day would never come but finally, both Nikon and Canon have entered the mirrorless world. As usual, the first thing that everybody did was complain. "The lenses are too heavy!", "There's only one card slot!", "It's the same sensor we've already seen!", "Way too expensive!". It's as if everybody was expecting the companies to make something other than their usual incremental upgrades for a product that will mostly cannibalise existing customers. The fact is that it's just another product that fits in with the rest of the manufacturer's range. If you have a bunch of Nikon or Canon glass, it might be just the thing, however, it won't affect your images, it won't really make your camera bag that much lighter and it won't be less expensive. In other words, it's just another product release.
If you're interested in photography rather than photographic tools though, we've just set up an Autumnal discount code for a weekend ticket at our Meeting of Minds conference. Just go to the payment page and enter 'autumnspecial' in the coupon field and you'll get 15% off. The offer is only available until the 20th September though so put a reminder in your diary!
Click here to download issue 166 (high quality, 98Mb)
Tim Parkin
Content
Issue One Hundred and Sixty Six