Inside this issue

Subscribers Only
sponsored by ..

Viewpoint
Editor's Letter
editor@onlandscape.co.uk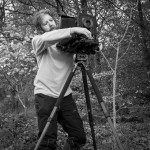 I suppose it should have been obvious that the first part of our test on filter holders and graduated filters last week raised a few questions regarding their validity and usefulness in this age of the 'perfect sensor'. And, to be honest, I can see their point. There is very little that a graduated filter can do that can't be accomplished with a combination of bracketing and post-processing.
However, to dismiss a technology because it can be achieved in another way is somehow missing the point. Just as film is still being used, horses are still ridden, humans still choose to walk and wet plate photography is still capturing beautiful images, so the graduated filter still has a place. In fact, I'd say that for many, the use of a graduated filter is as much a part of the ritual of photograph making as the camera itself.
The steps from image recognition to image capture are very much a personal thing and just saying "this other process is easier/cheaper/quicker" is not going to mean it is better for the individual photographer. Personally, I sometimes use filters and sometimes don't. It depends on what camera I'm using and how I'm feeling about the subject. If it's a "quick capture", I'll bracket three shots and move on. If it's a 'sit and wait' sort of shot, I'll perhaps set up the appropriate system including grads and possibly a polariser and try to get the shot in camera. If you work in a certain way, treat that process with respect as it's as much a part of your image making as anything else. It's all personal.
Final call for Tickets for On Landscape Conference
In other news, the On Landscape conference is reaching the final planning stages and if you would like a ticket, we've only got a few left before we reach capacity so book soon!
Click here to download issue 168 (high quality, 139Mb)
Tim Parkin
Content
Issue One Hundred and Sixty Eight