Inside this issue

Subscribers Only
sponsored by ..

Viewpoint
Editor's Letter
editor@onlandscape.co.uk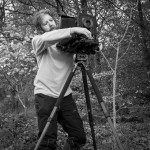 In this week's issue, we look at an aspect of photography that gets a lot of (probably far too much) attention. Cheryl Hamer and Glenys Garnett present multiple and long exposure work with one big difference. One takes them in camera and one combines them in Photoshop.
It's fascinating as an exercise in the way that an approach to photography can mediate the work produced and has little relevance in terms of which is right and which is wrong. Cheryl and Glenys turn this dichotomy into a conversation instead of a confrontation.
It comes up again and again in photography. Is this or that 'real' photography. The answer is always either "it depends" or "just get on with it you idiot". The more important questions are how the way you work helps or hinders your ability to produce the work you want to. That's the heart of the matter.
Click here to download issue 182 (high quality, 178Mb)
Tim Parkin
Content
Issue One Hundred and Eighty Two