Inside this issue

Subscribers Only
sponsored by ..

Viewpoint
Editor's Letter
editor@onlandscape.co.uk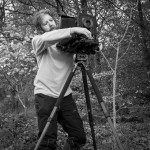 Scottish Summer has arrived and disappeared in the last two weeks and Joe Cornish has been up to experience some of it with us. However, we spent most of our time chatting about photography trips and cameras, especially as Paula from Linhof Studio joined us for the latter half of the week. We recorded a couple of the photo trip chats with Joe (to be included in the magazine in the next few issues) and we also recorded a podcast chat with Paula about the state of the photo equipment industry (film, cameras, megapixels, etc). We realised that our readers might well be interested in some of the discussions we have with guests and so have decided to record a few of them in a new podcast series called 'Passing Through' starting in the next issue.
This will also be enabled by finally having a second shed built in our garden which will mean we'll be able to finally use the first, "On Landscape" shed for its proposed audio-visual purposes (which will prevent the issues we had with our cats trying to eat microphones and walk over keyboards as we're trying to work). I enrolled Joe's help in building this second shed thereby proving landscape photographers aren't good for nothing after all!! (see below)
So if you are passing through Glencoe (or coming to visit the area), can spare an hour and don't mind being interrogated by me and the local posse of felines, drop us a line in advance and we'll arrange something!
Click here to download issue 186 (high quality, 154Mb)
Tim Parkin
Content
Issue One Hundred and Eighty Six