Inside this issue

Subscribers Only
sponsored by ..

Viewpoint
Editor's Letter
editor@onlandscape.co.uk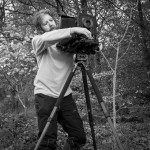 It's been conference planning madness in the On Landscape offices over the last few weeks. We've got most of the speakers booked and in this issue, we've announced the first four and opened ticket sales. We're amazed that we have sold more tickets in the first week of being announced than we sold all together for the first conference back in 2014! Thanks to everyone for making the most of the early bird price! We also noticed that the date of the conference is quite close to the 10th anniversary of On Landscape magazine (doesn't time fly) so we'll be celebrating that at the conference as well. Who said cake? If you can't make it, don't worry as we'll be recording all of the sessions as usual but the experience of being there is so much more as anybody who has been will tell you. Find out more in our news announcement here.
In other news, we've just received a new camera bag. This wouldn't normally be news as, like most of you know, landscape photographers have more bags than most footballers wives! However, we think this might be a big step towards that impossible task of satisfying the 'one true bag' and so we'll be testing it over the next few weeks (and up in Scotland it will get some serious rough weather testing) and we'll report back later.
Click here to download issue 199 (high quality, 114Mb)
Tim Parkin
Content
Issue One Hundred and Ninety Nine