Inside this issue

Subscribers Only
sponsored by ..

Viewpoint
Editor's Letter
editor@onlandscape.co.uk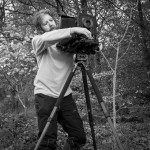 It's the 200th Issue of On Landscape and I want to say a big thank you for so many of you who have supported the magazine over most of the last decade. When I sat down with Joe Cornish ten years ago to ask him what he thought of the idea, I certainly didn't think it would end up where it is now. Charlotte and I spend most of our time managing the magazine as well as this year planning the conference and we both say how lucky we are to have a job we enjoy so much.
It has also played a significant part in our move to Glencoe where we are able to meet more photographers and have a wonderful base we use for our own outdoor activities. What have we to look forward to in the next ten years? Well, we don't want to change things too much but we hope to make more use of our base in Glencoe by producing audio and video content and to keep on trying to get a broad selection of articles and interviews from all over the landscape photography world (and occasionally outside it).
To make sure we're doing things that you still enjoy, we're putting together a survey to gauge how people like what we do now and to give us feedback on some of the ideas we might try in the future. Please take a few moments to fill it out as we will definitely be using it to guide our development of the magazine in the future.
So thanks again for your continued support and here's looking forward to many issues to come!
Click here to download issue 200 (high quality, 148Mb)
Tim Parkin
Content
Issue Two Hundred