Inside this issue

Subscribers Only
sponsored by ..

Viewpoint
Editor's Letter
editor@onlandscape.co.uk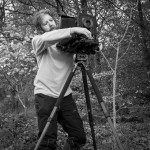 It was announced today that in Scotland, from the 28th of May, we will be able to hill walk locally (with a roughly 5 mile radius). Fortunately for us, this includes quite a few beautiful mountain tops and although we have yet to get advice from local mountain rescue, even if they advise to play it safe there are enough friendly locations within five miles to keep us busy for a lifetime.
So it's back to a certain sense of normality in terms of landscape photography, although it will be very odd not to have masses of tourists in Glencoe during a period that is usually the start of the high season.
I'll be polishing a few lenses and defrosting a bit of film in readiness for a day out and am looking forward to starting a review of a new photography purchase as well - yet another camera bag! In this case, it's the new Shimoda that I'll be putting through its paces. Unfortunately, this will mean trying to fit in some rainy day walks - shouldn't be a problem around here!
I hope all of our readers are keeping well at the moment and hope lockdown eases for you (in a safe way) as soon as possible.
Click here to download issue 206 (high quality, 175Mb)
Tim Parkin
Content
Issue Two Hundred and Six