Inside this issue

Subscribers Only
sponsored by ..

Viewpoint
Editor's Letter
editor@onlandscape.co.uk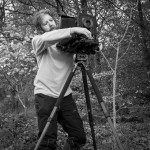 What makes a good photo? There are quite a few criteria in different photographic genres, gesture, gaze, narrative, etc. but for landscape photography, it's composition that plays one of the biggest roles. It's a given that the subject plays an important part of any photograph (and I include light as one of the key subjects of most photographs) but it's the arrangement of components in a frame that separates the snapshot from the masterpiece. I recently read a post on Facebook having to, yet again, tell people that compositional rules are not essential and quite often they're not useful either. Sadly, many camera clubs, YouTube glitterati, instagrammers and influencers still keep regurgitating the same lines.
In a recent conversation with David Ward and Joe Cornish, we decided it was worth trying to address this. We recorded a podcast (to be featured in the next issue) that ended up as a bit of a history of art but we started to cover some of the fundamentals of the ideas around art, the frame, the idea of 'photorealistic' representation, etc. In future podcasts, articles and videos we'll try to look at some of the components of the composition and we'll be hoping that you can help out as well. Your feedback on these articles will be a critical part of them - after all, composition is a circular application of design and without a viewer, it means very little. I hope we have fun with the journey!
Click here to download issue 213 (high quality, 120Mb)
Tim Parkin
Content
Issue Two Hundred and Thirteen