Inside this issue

Subscribers Only
sponsored by ..

Viewpoint
Editor's Letter
editor@onlandscape.co.uk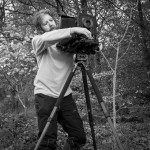 When Photoshop introduced the "Sky Replacement" technology, there was more than a couple of landscape photographers who gave a little sigh of despair. What was once a niche tool provided by a non-mainstream photo editing platform and used by a handful of photographers now had headline billing on the biggest editing tool in town. Playing the 'Instagram Fake Sky' bingo game would now have you shouting full house in the first few pages of scrolling the #vanlife tag.
However, just over a week ago Photoshop introduced a new tool called "Super Resolution" that suggested it could interpolate the detail in raw files and create images with more apparent resolution than could be had by sharpening alone. The results are pretty damned good, and fast too. There are lots of caveats though. The first is that Topaz Gigapixel has been doing something similar to this for a while (albeit expensive and slow) and secondly, to get the most out of Super Resolution, you really need to have a critically sharp image to begin with (it works on the contrast between individual sensor pixels).
However, it's great to see some added value coming from Photoshop and if you have some appropriate images, the tool might just eke out a bit of extra detail for that big print (or huge crop) you've been working on. If you're interested in a practical take on it, Alex Nail did a nice overview on his YouTube channel. It's sometimes hard to see the improvement in sample photos but here's my attempt to show the potential difference, especially in fine lines.
Tim Parkin
Click here to download issue 227 (high quality, 151Mb)
Tim Parkin
Content
Issue Two Hundred and Twenty Seven