Inside this issue

Subscribers Only
sponsored by ..

Viewpoint
Editor's Letter
editor@onlandscape.co.uk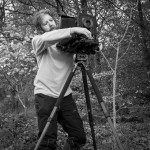 The Meeting of Minds conference has been a big part of the On Landscape calendar for a few years now but with so many hurdles to overcome recently, it is with regret that we are cancelling the November conference. Furthermore, the Rheged Centre, where we host the conference, has confirmed that once they open up in May that will not be hosting large events such as our conference. The Limes Bed and Breakfast which has been a key accommodation for our speakers has also ceased trading. Until we find an alternative venue and accommodation we are unable to plan any future Meeting of Minds gatherings.
Over the past 3 conferences, we have really enjoyed creating a special event to celebrate the craft of landscape photography and the community. We would like to thank everyone who has been involved over the years - the delegates, speakers, exhibitors, video crew and stewards.
We are working on what we can do instead, but we feel that the big strength of the conference was the real-world space to meet and have conversations with your photography colleagues and we'll be aiming for something like this in the future once the current situations are resolved in some way. We will be looking into hosting something online later this year and we'll let you all know if this comes to fruition.
Again, thanks to everybody who has supported us in these conferences and we look forward to working with you all again sometime in the future.
Click here to download issue 228 (high quality, 183Mb)
Tim Parkin
Content
Issue Two Hundred and Twenty Eight