Inside this issue

Subscribers Only
sponsored by ..

Viewpoint
Editor's Letter
editor@onlandscape.co.uk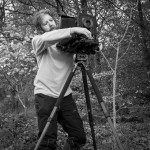 Even for a self-confessed hermit, it's been really nice to have visitors again. After a week spent with my parents doing nothing much but enjoy each others company, we are also visited by Oliver Wright. We finally managed our long-delayed walk across the Aonach Eagach, a three-kilometre long ridgeline that sits above Loch Leven on one side and Glen Coe on the other with supposedly amazing views in both directions. I say supposedly as the forecast of a sunny morning with dry rock ended up as a sopping wet stroll through the clouds with just the occasional glimpse of the floor of the Glen - usually just as you were balancing on sloping, wet, slimy boulder. Fortunately, we were both just about capable enough to make it across without needing helicopter assistance and even had a bit of spare bandwidth to take the occasional photo.
It was interesting that we both took our "serious" cameras and yet neither of them really made an appearance as the results we had both recently got from our iPhones were more than good enough to tell the story of our experience. And in many cases, thatís all we need a camera for - a record of some amazing views, a memento of a fun time with the right people and a bit of a "look at what we did!" trophy to scare your less exposure-adapted acquaintances with.
I was even more pleased to see that Oliver's latest iPhone also had the equivalent of raw files which gave you just that little bit of extra control, should you really need to make the red jacket stand out even more!
I have to admit to that niggling feeling when I look at a couple of the really nice photos "Wouldn't this be just that more amazing with the Sony/Canon/Nikon pro camera?". Ah well, it's just a good excuse to go back and do it again!!
Tim Parkin
Click here to download issue 231 (high quality, 141Mb)
Tim Parkin
Content
Issue Two Hundred and Thirty One