Inside this issue

Subscribers Only
sponsored by ..

Viewpoint
Editor's Letter
editor@onlandscape.co.uk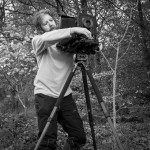 Charlotte has been away on the isle of Tiree off the West coast of Scotland over the last week, leaving me to look after the cats. They've mostly tolerated me, with the occasional stare, as if to say "You're not a patch on the boss you know!". But they get fed. And I've been getting the content out as she's been enjoying the sunshine (Force 8 sunshine I've been told).
And Charlotte has been enjoying some time with her camera and tilt lens, making some minimal depth of field photographs of the beaches and azure blue waters. Comparing the weather she's experienced there, gales, showers and hail with bursts of intense sunlight, with what I've been getting, blustery winds and rain, reminds me of just how much the mountains mix up our weather.
David Unsworth, a painter in Onich who puts together the PDF for us, used to live in Grasmere and regularly found that they would stay in all day to avoid the rain when friends in the next valley are having barbeques in the garden.
So, it's worth remembering, the sun is always shining somewhere. You just need to keep looking.
Click here to download issue 245 (high quality, 167Mb)
Tim Parkin
Content
Issue Two Hundred and Forty Five