Inside this issue

Subscribers Only
sponsored by ..

Viewpoint
Editor's Letter
editor@onlandscape.co.uk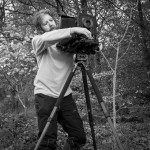 There's nothing better to motivate you to work locally than the lack of transport. Since our campervan had terminal engine smoking syndrome last year, we've been down to a single car which has been fine for most of what we wanted to do. However, last week the dreaded engine management system in the Volvo told us that the car wanted to have a rest… a long rest… in a garage.
Being down to zero cars means making do with what we can reach from the house. Fortunately, there's no shortage of local hills and we thought it would be good to try camping on the hill our house is named after, Mheall Mor. It has a wonderful view down Glen Coe but the walk up to it is quite relentless so we were thankful for the two lightweight tents we had bought last year (Tarptent Notch's). The weather was a cool but sunny spring day and once set up it wasn't long before those new tents were made use of. At three am I was woken by a very odd noise made by something flying sorties over our tents. Later research confirmed our guess that we had been dive-bombed by Nightjars! At 4:30am the morning came and went without any drama but I crawled out to at least witness the view and it will definitely be one to come back to. It wasn't long until the sleeping bag called me back but a couple of hours later the heat of the sun told me it was time to get up and the view of the light on the river Coe made me pick up the camera once again before our final walk back to the house.
As long as we can get our car going again in time, we'll be making every effort to get out to see the exhibitions we've included in this issue - the Royal Photographic Society's Landscape Group's outdoor exhibition in Edinburgh (closing on the 16th of June) and Joe Cornish's massive project for Yorkshire's Fountains Abbey which will be on display until October 31st (I hope we have a car by then!)
Click here to download issue 256 (high quality, 136Mb)
Tim Parkin
Content
Issue Two Hundred and Fifty Six