Inside this issue

Subscribers Only
sponsored by ..

Viewpoint
Editor's Letter
editor@onlandscape.co.uk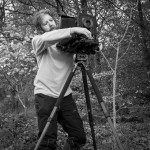 It's been nearly six months since I sent the book to be printed for the Natural Landscape Photography Awards and in any normal year we would have sent them all out to our early purchasers some time ago. However, between the various economic, biological and geosocial storms that have battered our planet, the book has been delayed considerably. However, I've just been in receipt of sample pages that were taken straight off the press and it seems the delay may be worth it as they're looking very good indeed. One of the delays we had (one of the many) was our desire to make sure black and white images were well represented in the book and to this end, we're probably one of very few photography books that has printed its black and white images in duotone to ensure they're perfectly neutral (in other words, we have CMYK plus an extra grey ink and spot varnish). I'm just waiting to receive a set of the unbound pages to approve them and then they'll be bound and put in a ship to the UK and US.
And it might well be just in time as we've already launched the 2022 competition with some reorganised categories and new prizes. I'll write more about this year's competition including a discount for subscribers. For those who preordered the book, thank you very much for your patience and understanding.
Click here to download issue 257 (high quality, 136Mb)
Tim Parkin
Content
Issue Two Hundred and Fifty Seven