Inside this issue

Subscribers Only
sponsored by ..

Viewpoint
Editor's Letter
editor@onlandscape.co.uk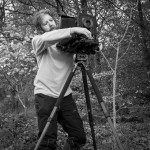 AI photography has been the subject of many recent social media rants, probably prompted by the recent art competition where an AI creation won and kept aloft by many people trying out Midjourney AI. The results are quite astonishing, considering just what is being done behind the scenes, and I can see many different legitimate uses. But the uproar about it has echoes of when visual artists declared art was dying during the birth of photography.
The other uproar is about how the source dataset for the system is acquired, how it is used and how these original images are licensed. Many people think these generated images are being created from nothing but even AI isn't that clever yet. They're actually being very cleverly composited from a dataset of images and metadata (text descriptions of what's in an image) that consists of millions of image sourced online. The image sets 'may' possibly be correctly licensed but it's hard to say entirely as the developers aren't being completely open about all of the sources.
A very good question is whether the AI is using the images as 'inspiration' for new works of art or whether it's just a very clever way of creating an advanced collage with all sorts of associated licensing issues. For example, did the photographs of humans generated give license for the original images to be used in this way? Are the artists happy having elements of their images reused in a final 'compiled' concoction - no matter how original looking?
I'll write more about this in the future as it's a fascinating use of new technology that has emerged quite suddenly into the public's awareness.
I suspect that it will be very hard to prevent its use given how the end images depart from the source material, and if a service like Midjourney gets stopped, people can just download the service locally and train with their own image sources.
It may end up being seen as an essential part of inspiration for artists, just as we see art source books used extensively. It may free humans to create ideas rather than be shackled by a need for a well developed motor skill (and those people with craft skills celebrated in different ways). Who knows! More soon!
Click here to download issue 264 (high quality, 175Mb)
Tim Parkin
Content
Issue Two Hundred and Sixty Four