Inside this issue

Subscribers Only
sponsored by ..

Viewpoint
Editor's Letter
editor@onlandscape.co.uk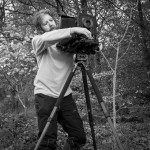 I've written in previous editorials about my desire to experience more of the outdoors to inform my landscape photography and, as part of that, last year I decided to try to gain a Summer Mountain Leader qualification. In order to do the training for this you have to have done a certain amount of challenging walking already and so after adding a few extra days over the summer, also covering some aspects of the syllabus like navigation, ropework, etc. I attended the training course two weeks ago.
The six days of the course based in the Lochaber Mountain Rescue centre were quite intense, each of which was a full 10 hours and most of the syllabus was based outside in the hills plus every day had a lot of weather. In addition, the last two days were an expedition out to camp in the mountains in order to get some general camping-oriented learning but also for the trainees to try out night navigation. Our expedition coincided with one of the windiest and rainiest nights that the area has seen in a long time with 1" of rain falling in an hour, causing a few landslides and making night navigation quite challenging (we couldn't see anything for the head torches reflecting off the sheets of rain!).
All things considered, the course went extremely well. It also had the side effect of making me realise that awful conditions weren't actually that bad if you've got the right gear. So, on the following week, me, Charlotte and Charlotte's brother Jonathan decided to brave the poor forecast for a circuit around Stob Ban in Glen Nevis. The rain and wind held off until the top of the mountain, which made for a bracing traverse, but it was all great fun!
I'll need to get another 30-40 full days out in the mountains before the assessment next year - which isn't going to happen if we just stuck to fair weather days. However, the other advantage of 'poor' weather is the dramatic scenes that unfold, as long as you can keep your camera dry - which can be a challenge!
Click here to download issue 266 (high quality, 176Mb)
Click here to download issue 266 (smaller download, 100Mb)
Tim Parkin
Content
Issue Two Hundred and Sixty Six