Inside this issue

Subscribers Only
sponsored by ..

Viewpoint
Editor's Letter
editor@onlandscape.co.uk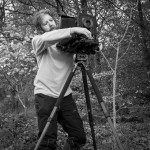 I've just spent a week down at Joe Cornish's printers of choice, Johnson's of Nantwich, where I've been on press for the production of the second Natural Landscape Awards portfolio book. It's the first time I've spent any time on press, and the journey from a collection of disparate jpegs from over 140 photographers to producing each and every page of the 220-page book has been a lot more involved than expected. Some of this is down to learning the idiosyncrasies of the press but others are down to the massive range of types of images chosen for publication, a combination of anything from ultra-low key to ultra-high key, black and whites, ultra-saturated deep cyan blues (the nemesis of litho printing). By the way, the book can be pre-ordered on the NLPA website.
Fortunately, when you take a sample of each of the page spreads and sit back a bit less analytically, the results are fabulous, and I'm really looking forward to seeing how they look when they come back from the binders in mid-February. Here are a few photos of the process, I might end up writing an article about it soon.
And also, a big thank you for the amazing reaction to our call for submissions on the best of 2022. We were taken aback by the volume and quality of submissions, so thank you, thank you, thank you for your support!
Tim Parkin
Click here to download issue 271 (high quality, 258Mb)
Click here to download issue 271 (smaller download, 179Mb)
Tim Parkin
Content
Issue Two Hundred and Seventy One