Inside this issue

Subscribers Only
sponsored by ..

Viewpoint
Editor's Letter
editor@onlandscape.co.uk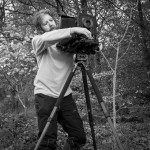 When it came to the end of the first year of On Landscape magazine, I remember talking with Joe Cornish about how it had gone, and he said, "We've done very well, but how are we going to keep creating content for another year!". Twelve years down the road and I have a to-do list of content that I'd struggle to keep up with for the next decade (at least at the rate that I work). It constantly surprises me how rich landscape photography is, but it really shouldn't. After all, our hobby touches on the whole of nature, human behaviour, technology, art and history. One of my favourite article series to write, and I'm working on the next piece as we speak, is about the history of landscape in art, pretty open ended!
More than anything though, I've realised that landscape photography has given me an appreciation for the outdoors and nature that I would never have discovered otherwise. I sometimes feel a bit of an imposter when I don't get out photographing regularly and instead spend more time walking and climbing in the hills than photographing them, but I think that this was an important hiatus in my photography. The times I've spent around where I live have been like building a relationship with someone, perhaps the foundations of a business relationship or the early days of getting to know a new friend.
The last twelve years of On Landscape have helped me understand what is important for me in landscape photography. I've been privileged to talk with so many different people about the way they work and each person has their own story and their own relationship with landscape and photography. More than anything, I've realised there is no right and wrong way to enjoy our hobby/passion - just take as much or as little from it as you like and don't feel pressure to do something you don't enjoy. For me, if it hadn't been for landscape photgraphy, I wouldn't be living in the Highlands of Scotland, a gift for which I'll be forever grateful.
Click here to download issue 273 (high quality, 170Mb)
Tim Parkin
Content
Issue Two Hundred and Seventy Three