Inside this issue

Subscribers Only
sponsored by ..

Viewpoint
Editor's Letter
editor@onlandscape.co.uk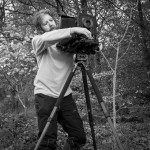 I remember an article from when I first started writing about photography. It was an interview with a very successful photographer who had exhibitions in European and American cities and that you would think of as most definitely professional. However, they revealed that contrary to appearance, they actually worked a full-time job until recently and had only just become part-time. I was surprised as I thought it was most people's ambition to be a full-time landscape photographer. It turned out that he found it much more interesting and creatively productive to have little pressure and total control over his work (it helped that he had a very well-paid job and a decent holiday allowance, I'm sure).
I should have related to his choices after having ruined one of my life-long passions whilst living in Manchester. I had been in bands since I left school and for the previous few years had been editing and writing music magazines and was seeing many live bands, getting interviews with them (Bjork, Weezer, Oasis, The Verve) and generally having a good time. Things went downhill when I was offered a job as A&R (a talent scout) for a record company. All of a sudden, I was doing things other people wanted me to do and on their timetable. Over the next two years, I slowly lost my love of music, and it's taken until recently for me to get back into it (thanks to a band called Sleep Token).
So I read Francesco Carovillano's article in this issue with sympathy. The bottom line of it all is the old adage "be careful what you wish for". The freedom to choose what we do without pressure is a gift that shouldn't be underestimated.
Click here to download issue 274 (high quality, 113Mb)
Tim Parkin
Content
Issue Two Hundred and Seventy Four