Inside this issue

Subscribers Only
sponsored by ..

Viewpoint
Editor's Letter
editor@onlandscape.co.uk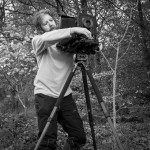 I think I can count on my own fingers the number of times I've spent photographing sunsets at the coast. It's possibly something to do with growing up in Staffordshire, which is about as landlocked as you can get in the UK. I haven't got as many excuses these days as we live next to the sea, but it's still over an hour to get somewhere with an open horizon. However, I've now added a thumb to my finger count and, I think, added it with style. It started last week when I got a call from a friend who asked if I'd like to climb the Old Man of Hoy in three days' time. After a little thinking (OK, quite a lot!), I finally figured that I'd always regret it if I said no. So last Wednesday, I was up at 3 am to start a very long day travelling to Orkney and then onward. Reaching Hoy, we wasted no time in climbing down the steep sea cliff to stand at the base of a very imposing 137m tall sandstone tower.
I'll spare you the description of my ascent (and all the associated bad language) but because of the way we'd planned things, we ended up getting to the top of the stack just as the sun was setting. I had forgotten how beautiful the open horizon can be just after sunset and also how ridiculously intense the colours are! This probably wasn't the day to be taking my big camera with me (I had enough to think about), but in future, I think I'll be packing something a bit more capable than my iPhone (even though it did a pretty good job).
If you want to see some proper coastal photos, take a look at our review of the 'Littoral' book project in this issue. After all this, I think I need to spend a bit more time by the coast, maybe at sea level next time!
Click here to download issue 277 (high quality, 150Mb)
Click here to download issue 277 (smaller download, 100Mb)
Tim Parkin
Content
Issue Two Hundred and Seventy Seven