Inside this issue

Subscribers Only
sponsored by ..

Viewpoint
Editor's Letter
editor@onlandscape.co.uk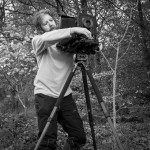 Making the most of some unforeseen free time, Joe Cornish came up to visit, and we managed an early morning out on a ridgeline above Glencoe. It was a pleasure to show Joe around some of our local geology, particularly a boundary layer of obsidian that was formed when the Glencoe super caldera collapsed, creating massive temperatures at the boundary.
As we wandered near the summits, the views opened up toward Ben Nevis, the Mamores and the Grey Corries on one side and Bidean Nam Bian on the other. It's always a pleasure to have Joe visiting and revealing our backyard through another pair of eyes! I asked Joe kindly allowed me to reproduce one of his images here.
In other news, things are about to get busy in the Natural Landscape Photography awards, with entries closing in the next week. I'll be busy downloading and preparing all of the images for judging at the start of August.
Click here to download issue 284 (high quality, 128Mb)
Tim Parkin
Content
Issue Two Hundred and Eighty Four