Inside this issue

Subscribers Only
sponsored by ..

Viewpoint
Editor's Letter
editor@onlandscape.co.uk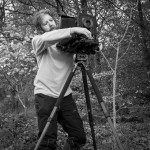 Over the last couple of weeks, I've been involved in some in-depth conversations about colour, one talking about CMYK, printing and contract proofing and the other about film reproduction idiosyncrasies, metamerism and perception.
It reminded me that for all we live or die by colour, it's a very complex topic that few people get fully to grips with. To be fair, most people don't need an in-depth understanding of these idiosyncrasies, but it's undoubtedly useful to have a helicopter view of some of the 'gotchas' that can arise.
One of the interesting things I thought about was the fact that most people using colour transparency film will rarely have seen it as the creators intended. When colour transparency film first came out, most people would have viewed the results on a handheld viewer via daylight or tungsten/quartz halogen bulb-based viewers or projectors. This worked well as daylight is the correct reference for colour, and quartz halogen bulbs have a nice flat colour spectrum.
However, slide-viewing tables quickly moved to fluorescent bulbs, as did most flatbed film scanners. Fluorescent bulbs look like daylight, so they should be fine, yes? Well, no. They use a 'trick' to create red, green and blue light that looks like daylight to the naked eye. However, film uses this same trick to create its range of hues (with three or four different dyes). The two 'tricks' can combine in funny ways to shift colours around, particularly magenta, which is excited by the red and blue components of your fluorescent bulb (this is caused by a form of metamerism).
Some of you will remember the magenta bias of Velvia 50, but when I scan Velvia 50 on my drum scanner, I don't see it very much at all. It turns out that some of that magenta reputation is the interaction with fluorescent (or LED) lighting. (I'm in the process of making a lightbox myself out of quartz halogen bulbs so I can view film just like my drum scanner does.)
So - colour. Do I need to write more about it, and do you have any questions or subjects you'd like me to address in a future article?
Tim
p.s. You can read more about colour in my previous articles "An Introduction to Colour" and "The Myth of Universal Colour"
Click here to download issue 288 (high quality, 185Mb)
Tim Parkin
Content
Issue Two Hundred and Eighty Eight