Inside this issue
sponsored by ..

Viewpoint
Editor's Letter
editor@onlandscape.co.uk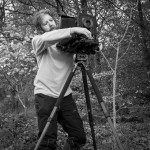 It's a great thing when people put themselves out to organise something for the landscape photography community and so we're dedicating this issue to Pete Bridgwood and his ongoing exhibition "Masters of Vision". We spent a great couple of days in the company of a variety of pilgrims who had come to support the event and interviewed all of the exhibitors which we've transcribed for your delectation.
We'd also like to introduce a new writer for On Landscape, Tim Ashley. Tim has written for his own blog for some time which you should check out here but he's agreed to write the occasional article for us. His first article is a bit of a special where we get to see what the cutting edge cameras from Phase One are capable of. Tim took an IQ260 and an IQ260 Achromatic (the one without the colour filters) and run them through their paces for us. Tim is also an ambassador for Photo Voice, a charity helping give communities and individuals a voice through photography.
Finally we've got Susan Brown as our featured photographer. Susan's 'Salt Water Tidal Pools' series has got quite a bit of attention but we were interested in hearing about all of her work and we think you'll enjoy reading about it.
Tim Parkin