Inside this issue
sponsored by ..

Viewpoint
Editor's Letter
editor@onlandscape.co.uk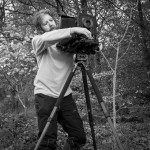 Although we aren't an equipment oriented magazine, when cameras come along like move our field on a little like the A7R we can't help but take a closer look from a landscape angle and so we have this issue a closer look at a relatively unloved lens in digital terms - the Canon FD mount 35mm tilt shift. Mirror-less full frame cameras allow the use of almost any lens (with the appropriate adapter) and we'll be looking at more options in future issues.
I've been busy looking at printing and hanging these last few weeks with a gallery show opening in a couple of days time. I'm no expert in the exhibition arena but I was hoping my experience may be useful for others just taking on this daunting task (or hoping to!).
Elsewhere we've an article on whether any photograph can actually be 'free', we've caught up on our webinar recordings, have a review of a new oversize book publication from David Baker, a great set of images and answers from our featured, Belgian photographer Bart Heirweg and have some more information about our conference - whose ticket sales are proceeding well.
So it's back to card folding, label printing and print hanging for me which I'll be documenting in detail for our next issue. Until then I hope wherever you are you're getting some good photography weather.
Tim Parkin