Inside this issue
sponsored by ..

Viewpoint
Editor's Letter
editor@onlandscape.co.uk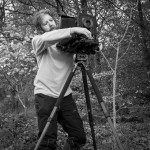 Summer is over but for some photographers it hasn't been a holiday from photography. Colin Bell in our latest article talks about summer in different terms and we've been out in the heather - a wonderful carpet of purple that covers most of the moorland in the UK starting from late August. At the coast the extreme extent of the suns path has given people the opportunity for sunset and sunrise angles. But things are turning, the leaves are starting to show colour and most professional landscape photographers running into peak workshop season.
But most of the time we've been slaving in front of a hot computer trying to coax our old server along until we get a bright shiny new one in the next couple of weeks (actually the server could be filthy because I'll never see it in its bolthole in a York dungeon). We're also installing a new internet connection in our rural offices - we've discovered the joys of satellite and in a few weeks time we'll have a HD streaming quality 20Mb download and 6Mb upload. That means we can do more video again and we'll be able to upload it to our new Vimeo service (replacing our very old and scarily flaky streaming server).
So in all I'll be as happy as you when we get the techy stuff over and I can get out there and make the most of the seasonal colour.
Tim Parkin