Inside this issue
Viewpoint
Editor's Letter
editor@onlandscape.co.uk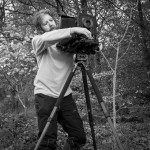 Focus on Imaging ended two years ago but not because of any lack of success. If anything the show was still growing and it was no surprise when Future PLC (who publish a range of magazine titles) picked up the reins and rebooted it last year. I missed the first show under new ownership though but was determined to get down this year. In the end we did so with the help of Paula from Linhof Studio (whose stand we shared a part of)
I have to say it was well worth it. The show doesn't really raise my excitement because of the technical equipment on show - most lenses and cameras looks much like each other - and although there were some 'idiosyncratic' devices on show (the Lytro for instance) they only prompted a single eyebrow raise. What was wonderful about the show was the social side. The Linhof Studio stand became a bit of a hub for people to meet up at, particularly with the area to have talks from the likes of David Ward, Joe Cornish, Sean Conboy and me.
As for On Landscape, we didn't get any content directly from the show but we did use the opportunity to build a few relationships with manufacturers so that we can get a few early opinions on new gear when it's appropriate (e.g. The Sigma 24mm lens and DP Quattro, the 5DS(R) and more). So whilst there wasn't much news from the Show, it will enable us to bring you some interesting things in the next few months.
In the meantime have a read of issue 89 where we've been playing with a little bit of video content about Tilt Shift lenses (from sunny Bridlington!).
Tim Parkin
Content
Issue Eighty Nine