Inside this issue

Subscribers Only
sponsored by ..

Viewpoint
Editor's Letter
editor@onlandscape.co.uk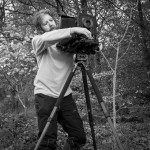 We're not going to make a big thing out of this being the 100th issue, we're just extremely happy that you, our audience, have supported us along the way. Many expressed concern that we could still provide interesting content for so long, but from the feedback we're getting you're still enjoying things. And you'll be pleased to know we've got a pile of article ideas waiting for us and you're still sending in suggestions (that doesn't mean we don't want to receive more though!!).
I've recently been working on a series of articles on metering and in the process I become more and more disappointed at the way digital camera metering works. Having seen the potential of the Magic Lantern firmware for Canon cameras, I thought it would be good to have a think about just what might be possible without restrictions. The resulting article I think demonstrates just how short the current status quo falls. Please have a read and give us some feedback and I'll make sure the document gets in front of camera manufacturers.
Here's to the next 100 issues!
Click here to download issue 100 (high quality, 84Mb)
Tim Parkin
Content
Issue One Hundred