Inside this issue

Subscribers Only
sponsored by ..

Viewpoint
Editor's Letter
editor@onlandscape.co.uk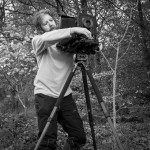 There's nothing to take your mind off the collapse of your economy than a band of evil biting insects. Compared to our Scottish Highland Midgy, the wrath of Juncker or Merckel and the fear of Fromage are as beat of a butterfly wing on a hippo. And this time of year is when our rabid insects come into their own; just as twilight arrives and you're preparing your golden hour masterpiece they crawl out of the woodwork and track you down via your breath and smell. However all is not lost! In this issue we bring you the most comprehensive guide to repelling the midge that you'll find anywhere and if you follow the instructions therein you should be able to stay out when all around you have run screaming into the night. It's just a shame it doesn't work on politicians.
Once you've stopped itching though, you can catch up with the rest of this issue where John Clifton runs through more ways to deal with summer adventures. Finally we've got our long awaited review of Joe Cornish's new book "This Land" and also a video of the talk that Joe and Roly gave at the gallery launch.
Click here to download issue 117 (high quality, 70Mb)
Tim Parkin
Content
Issue One Hundred and Seventeen