Inside this issue

Subscribers Only
sponsored by ..

Viewpoint
Editor's Letter
editor@onlandscape.co.uk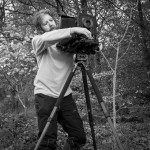 A couple of weeks ago I was very lucky to attend the Wildlife Photographer of the Year awards and was, again, incredibly impressed with the calibre of photographers and photographs on display. It reminded me again that persistence in a narrow field or genre and working long and hard on a particular idea can lead to incredible results. Yes, there were the occasional 'lucky captures', but the vast majority of the winners were from photographers who have been working towards a particular goal for a long time. What is interesting is that this persistence often expresses itself in creations outside of the scope of the work they are after though. Returning again and again to a particular location to observe a particular subject inevitably leads to an in-depth knowledge of the ecosystem around that subject and lets you react to 'unusual' occurrences while you are engaged in your project.
This, for me, reaffirmed the ideas behind the 'Helsinki Bus Station Theory' whereby just "staying on the bus!" not only takes you to your destination but open up other rarely travelled destinations while you travel. Taking a journey like this is as much about what you choose not to photograph as what you choose to photograph, and it's a lesson I'll be taking to heart.
Guy's article in this edition is discussing very similar issues and it is a recurring subject for many artists but one that isn't talked about nearly as often by photographers. If you'd like to discuss topics like these with other like-minded photographers and get inspiration from a range of international speakers, try and join us at the On Landscape photography conference in the Lake District next month! We've got a final 15% discount on all tickets if you use the code "INSPIREME".
Click here to download issue 125 (high quality, 80Mb)
Tim Parkin
Content
Issue One Hundred and Twenty Five