Inside this issue

Subscribers Only
sponsored by ..

Viewpoint
Editor's Letter
editor@onlandscape.co.uk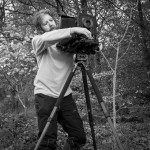 One of the constant contrasts in landscape photography is the supposed dichotomy between representing the landscape and wild and pristine and showing the effects of man on the landscape. One of the most 'famous' exhibitions in photographic history (The New Topographics) was founded on contradicting the supposed zeitgeist of 'wild beauty' (even though most of the photographers involved in the exhibition didn't have an agenda of that sort at all and had little in common with each other in reality).
In fact, there has always been a strong topic of representing man's effect on the landscape from the very start of photography. Atget, Fenton, Sudek, Steiglitz, Strand ... I could go on. All of these have worked a broad range of landscape. And it's wrong to consider this as some sort of forced dichotomy - we can have beauty in destruction (witness Burtynsky's work and the recent work from Hans Strand in this issue) and to add to the matter, our own landscape in the UK is massively altered by the history of man's influence. Nicholas White's photographs of the bothy system featured in this issue show not only the buildings of the bothys themselves but all of the denuded mountains around them (a hot topic in terms of hillside sheep farming and deer numbers). Like most things in life, there is a spectrum of approaches that started long before New Topographics and will continue long after and our genre is all the better for that.
Click here to download issue 135 (high quality, 150Mb)
Tim Parkin
Content
Issue One Hundred and Thirty Five