Inside this issue

Subscribers Only
sponsored by ..

Viewpoint
Editor's Letter
editor@onlandscape.co.uk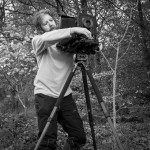 'Tis the season of the photography conferences and shows (at least in the UK) and all good consumers begin to think about all things new and shiny. And who doesn't like new and shiny! Well, I certainly don't - but I do know that buying a new camera isn't going to make my pictures any better. But photography isn't about that is it? Photography is a lot more than just creating pictures. The whole process we go through in the production of photographs is at least as important and for some more important than the final images themselves. And if the process of creating images is important, the tools we use to produce them, the way we interact with them and even our emotional connection with them is important. Hence why the tools are more than tools and whatever floats your boat is fair game. As long as you're aware of why you're doing it, there's nothing wrong with upgrading equipment, building cameras, collecting lenses, developing workstations, etc, etc. Photography isn't just an art, it's an escape, a meditation, a pastime that includes all sorts of side activities. If it were music you could be a studio engineer, you could build instruments, you could make effects pedals, you could collect t-shirts, you could run a fanzine (ahem).
Sometimes the photography world can get a bit dictatorial in terms of what is valid and what isn't. I couldn't disagree more. Do what makes you happy. Buy that new camera, upgrade that computer, build yourself a pinhole, make a book, whatever makes you happy. Don't let anybody tell you your choices are wrong.
Click here to download issue 155 (high quality, 142Mb)
Tim Parkin
Content
Issue One Hundred and Fifty Five