Inside this issue

Subscribers Only
sponsored by ..

Viewpoint
Editor's Letter
editor@onlandscape.co.uk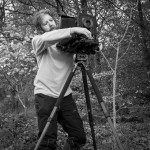 If you're a long-term subscriber, you may have noticed that we're generally not a magazine for testing things on a regular basis. However, when we do test things we tend to try to do a comprehensive job of it.
That's why, over the last 9 months, we've been accumulating a collection of graduated filters, system holders and polarisers in order to do a massive review and test of these systems. Some people may say why bother? Cameras have a huge dynamic range now, but many people still see a benefit in getting the best in-camera result and, of course, there are still no replacements for polarisers in Photoshop!
We have a test plan already which involves testing features like grad thickness, colour fidelity, vignetting, transition, water shedding, scratch resistance, etc but if you have any ideas of what we should be testing we'd love to know! Please send any ideas to submissions@onlandscape.co.uk.
We're also revealing the schedule for our conference this week and launching day tickets so if you're interested, please keep an eye out. We're not sold out yet but the tickets have been selling fast!
Click here to download issue 164 (high quality, 130Mb)
Tim Parkin
Content
Issue One Hundred and Sixty Four