Inside this issue

Subscribers Only
sponsored by ..

Viewpoint
Editor's Letter
editor@onlandscape.co.uk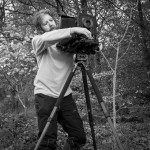 The eagle-eyed among you will have noticed that we don't have the promised second part of the filter system review in this issue. This is both a good thing and a bad thing. The bad thing is that it's not there but the good thing is that the review is going to end up more comprehensive than I could have imagined. Once we posted the first part of the review, we had a bunch of different companies contact us wanting to send us new or updated versions of their products. H&Y and Sirui are new to us and have sent full systems and Haida, Nisi, Kase, Wine Country and Progrey have all sent updated products. The good news is that the last of these are due to arrive from Hong Kong today and so the graduated filter quality tests will be reported in the next issue.
Elsewhere it's the final two weeks of preparation for our conference and as much as we think we have things under control we know that this thought will only propagate more things to do! We have some exciting things happening though, our exhibition of attendees will have over 150 images included and we have the use of a £50k 4K projector the main screen for the talks courtesy of our colleague Rob Cook from Canon. We have our own very good projector as used in the previous conferences but this new one is supposed to be nearly twice as bright and twice as contrasty. Tickets are still on sale although we've run out of dinner tickets. In other news, we've been told what our speakers are talking about and we're particularly intrigued by Thomas Joshua Cooper's talk which will document his multi-decade project which he has put to bed recently.
Don't forget that if you can't make the Meeting of Minds Conference in Penrith this November, don't worry as we'll be live streaming the event on YouTube. Click here for more info and, if you're interested, you can register your email on the included form. We'll email you with information closer to the event.
Click here to download issue 169 (high quality, 128Mb)
Tim Parkin
Content
Issue One Hundred and Sixty Nine