Inside this issue

Subscribers Only
sponsored by ..

Viewpoint
Editor's Letter
editor@onlandscape.co.uk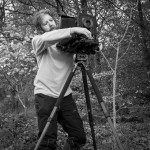 H&Y and Kase Filter Discount Codes For Subscribers!
We've had a great reaction to our filters article albeit a couple of manufacturers have expressed concerns which we'll be addressing by updating a couple of the videos. The Nisi and Haida videos included me cross loading a graduated filter by accident. The fact that this is possible is obviously not a good sign and is worthy of mention but a video should exhibit it being used correctly at least. Also, the Wine Country filter problem with the adapter not holding on securely was suggested by Wine Country as a manufacturing problem. Although they weren't willing to replace the parts involved, we sourced them ourselves and whilst the replacement parts improved things, there was still a problem with the adapter under load. We'll be producing a compiled review PDF which will include these comments and analysis.
However, this doesn't change the final results and we're very happy with the way the better filters worked. The fact that both H&Y and Kase have also taken on some of our feedback in updating their products is also a great sign.
We asked H&Y how best to buy their products and what they could do to help our readers and they gave us an exclusive 20% discount on any H&Y product when bought through the HandyFilters.com website and expires on the 21st of June (see inside PDF for code).
We also spoke to Kase Filters and they have agreed to give us a 10% discount on kasefilters.com when you use the discount code OL10KASE.
Thank you to all the manufacturers that helped with our testing (and those that didn't!) and thanks for our readers' patience in putting up with it for so long!
Click here to download issue 184 (high quality, 128Mb)
Tim Parkin
Content
Issue One Hundred and Eighty Four