Inside this issue

Subscribers Only
sponsored by ..

Viewpoint
Editor's Letter
editor@onlandscape.co.uk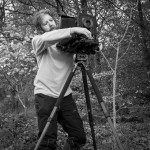 In last week's issue, where we launched our "Passing Through" podcast, we were talking with Paula Pell-Johnson from Linhof Studio and Joe Cornish about the uses of more and more resolution (150mp+) and concluded that, whilst it's not needed in a vast majority of cases, it can come in useful.
As if Sony were reading our minds, they have released the A7RIV which boasts a 61mp sensor. Do we think this will make a big difference to people's photography? No - definitely not. Do we think the increase in megapixels is an inevitable part of the creation and marketing of high-end cameras? Absolutely - get used to it. In comparison with the jump from the 5D to the 5Dmk2 though, which was a whopping 64% increase, the jump for the new Sony model is only 27% and as far as the linear dimensions of your files go, they'll only increase by 12%. Most people won't really notice that in day to day work.
The resolution increase that does look more and more exciting is the increase in the viewfinder resolution. That has gone up by over 60% (nearly 3000px by 2000px) and should make the mirrorless experience a hell of a lot more enjoyable. Another nice improvement for landscape photographers is the improved weather sealing. Nearly all premium cameras should be waterproof enough to work in bad wet weather (aka Scottish drizzle) and be stored damp for a few hours. I'd take these last two features over an increase in resolution any day!
P.s. It was nice to see Sony confirm our thoughts about 24mp. Here's a quote from their press release. "For many photographers, the 24 megapixel hits a sweet spot that balances adequate resolution together with manageable file sizes during post-processing".
P.p.s. Don't forget that if you're 'passing through' Glencoe, give us a shout in advance and we'll prepare tea and biscuits and a quiet place for a chat!
Click here to download issue 187 (high quality, 144Mb)
Tim Parkin
Content
Issue One Hundred and Eighty Seven