Inside this issue

Subscribers Only
sponsored by ..

Viewpoint
Editor's Letter
editor@onlandscape.co.uk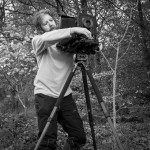 With nearly every social media channel urging you to be creative, either with your current hobby or to start a new one, it can be quite overwhelming when all you want to do is draw ever inward. As I found out when we recorded the first episodes of our lockdown podcast with David Ward and Joe Cornish, the truth of the matter is that none of us have been particularly productive despite having lots of things we could be doing. It's obviously healthy to keep busy and to make the most of our limited exercise time (we sound like prisoners when you put it like that) but for me, as I imagine is the case for many of you, the inspiration is not flowing. Charlotte and I have been lucky in that we both work from home and with many people searching through their archives, our scanning business is very busy. We have also spent quite a bit of time helping to create a community support network for our village of Ballachulish. We compiled this into a website that I built that people could use to create their own local support groups which you can see here at http://www.covidgo.uk (which includes dodgy footage of a strange man doing DIY in the village as well as pioneering drug delivery services!)
We're also incredibly happy that so many of you want to keep your subscription to On Landscape running. A big thank you from both of us! Don't forget to make some suggestions for our podcast feature that we've recorded, either by asking questions or suggesting other photographers that we could include. We're also always looking for new writers and have a modest budget to pay for good ideas so if you have the time and inclination, please get in touch to run your idea past us.
Click here to download issue 203 (high quality, 124Mb)
Tim Parkin
Content
Issue Two Hundred and Three