Inside this issue

Subscribers Only
sponsored by ..

Viewpoint
Editor's Letter
editor@onlandscape.co.uk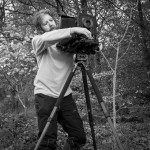 When we originally moved to Scotland, we wanted to get out into the hills to take photographs and so we looked into getting a guide to help learn to scramble safely. They said ìlearn to climb first, it will pay dividends!. They were absolutely right, but they also managed to get us addicted to climbing as well! Part of the appeal of learning to climb was being able to safely access some areas that were otherwise 'sketchy'. Since then we have been learning to trad climb (i.e. climbing without bolts in rock, where you place your own protection) and we had our first climb in arctic Norway last year. This year we were supposed to be doing lots more climbing to consolidate our knowledge but Coronavirus put paid to that. However, with the limited easing of lockdown North of the border, weíve been out climbing in Glen Nevis.
Whilst researching the climbs there, I found a website called climbassist.com which has three dimensional models of crags and boulders. Being a self-proclaimed geek, I thought I'd have a go at one of the places we were climbing in Glen Nevis. The end result worked out a lot better than expected (see here). I fancy making a few more of these for other parts of Glen Nevis and to use it as an excuse to make more landscape photographs of the area as well. It made me realise that I wouldn't have gone to some of these crags if it weren't for climbing and I would have missed out on so much exploring. I also like the idea of a hobby other than landscape photography creating an external inspiration for photography projects. So far I've only taken a few phone shots and it's still summer (GREEN!) but there is so much potential up in the crags that Iíll be bringing my camera every time we go climbing!
Click here to download issue 209 (high quality, 145Mb)
Tim Parkin
Content
Issue Two Hundred and Nine