Inside this issue

Subscribers Only
sponsored by ..

Viewpoint
Editor's Letter
editor@onlandscape.co.uk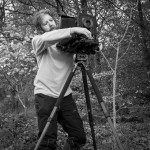 Is the DSLR dead? Are clickbait titles annoying? Yes, we bring you the questions that really matter! In our podcast discussion, Joe Cornish, David Ward and I briefly addressed the question of the role of the DSLR in modern landscape photography and the answer was a pretty boring, "probably not, but it will never be as dominant as it once was". With the 5D series being discontinued, supposedly, it seems that mirrorless has finally won the 'battle'.
Or it could be that Canon is doing a 'New Coke', and will reintroduce the 5D "Original Recipe" camera! As manufacturers are constantly trying to get us to spend money, sewing the idea that DSLR's are bygones of a dying era is probably just another way of getting us to upgrade. Our suggestion? Don't play the game. Buy a new camera if will make you happy definitely but don't expect it to make a huge difference in your photographic output. You can make great pictures with pretty much any camera you want however much the manufacturers try to convince you differently. Personally, I enjoy the process of making photographs as much as the final results and if a camera can make that more enjoyable and I can afford it then I'll buy one.
* Back in 1985 Coca Cola relaunched its new tasting cola, which was one of the biggest marketing flops in history
Tim Parkin
Content
Issue Two Hundred and Eleven