Inside this issue

Subscribers Only
sponsored by ..

Viewpoint
Editor's Letter
editor@onlandscape.co.uk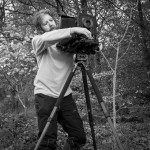 May you live in interesting times. So the supposed Chinese curse goes and one would be forgiven for thinking we're all the victims of this one at the moment. Sadly, in the midst of the financial and medical crisis, we also have various political crises on both sides of the Atlantic. Even TV shows from only a year or so back look like fictional recollections of a mythical time of freedom and prosperity. Next wee would have been the On Landscape conference but with England in full lockdown, we're happy we made the decision to postpone when we did.
History teaches us that most crises always look less severe in hindsight so I hope you all have the confidence to live these things out patiently and adapt where you can. The longer nights are drawing in here in Scotland and Autumnal colour is petering out. We're looking at winter projects to take on including a possible darkroom to add to our photographic studio. Andrew Sanderson's article in this issue has inspired us to look at alternative printing methods like platinum/palladium, cyanotype and Van Dyke. Whilst we're limited in our socialising it seems apt to make the most of the seclusion.
The good news is that sunrise is now more accessible to sleepyheads like me and I'm hoping to get out to catch a few in the weeks before Christmas. Until next issue!
Click here to download issue 218 (high quality, 170Mb)
Tim Parkin
Content
Issue Two Hundred and Eighteen