Inside this issue

Subscribers Only
sponsored by ..

Viewpoint
Editor's Letter
editor@onlandscape.co.uk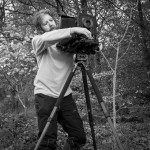 "Over the last year and a half, I've been getting more and more engrossed in the subject of photography."
So started my first blog entry on the 10th of July 2007. At the time, I was inspired by reading Nature Photographers Network, Luminous Landscape, and Fred Miranda and had just started looking at a few blogs that people were writing about large format photography. I thought I would just write a few posts about my journey into large format* but it ended up being a little more life-changing than that. Three years later, and after writing 200 blog entries on my website, I figured there might be enough audience out there to start a subscription-based website. I had just read Kevin Kelly's "1000 True Fans," which, to summarise, says that you only need 1000 people who absolutely love what you do enough to commit to 100 dollars a year. It doesn't matter if the rest of the world thinks you're weird or useless or boring because these fans will help you earn enough to continue doing what you, and they, love.
After a few meetings with Joe Cornish (our chairman), we decided to give it a go. The progress wasn't all smooth sailing, but our "True Fans" were loyal and supportive. Over time, we slowly morphed into what you read today. Our goal was always to be true to what we enjoyed and not continually chase more subscribers or more advertising but to keep building something that we wanted to read ourselves. And it's now ten years since that very first issue, so something must have worked. I've just spent a delightful week going back through all the back issues to compile a list of some of the best of On Landscape for you to reread or for new subscribers to explore.
We regularly ask some of our readers what they think of the magazine and try to make sure it remains engaging for them. We've recently formed a steering group with some of our regular readers and contributors to help guide us in planning for the future. I hope with everybody's help, we can carry on enjoying On Landscape well into the next decade.
Tim Parkin
Click here to download issue 219 (high quality, 156Mb)
Tim Parkin
Content
Issue Two Hundred and Nineteen