Inside this issue
sponsored by ..

Viewpoint
Editor's Letter
editor@onlandscape.co.uk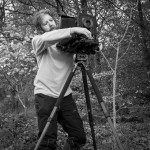 Well, I think we're morally allowed to mention Christmas now, unlike the shops which start ever earlier (September!!)! We're preparing for a quiet time up in Scotland with a fairly strict lockdown in place and keeping things low risk with our families. We have a treat lined up for you in the next issue though, because we will have Joe Cornish as our Guest Editor.
Joe has picked a general theme of Science and Photography and we have some interesting editorial and interviews lined up for you. Included in the Christmas issue will also include the final results of our travel tripod tests. As a teaser, here's a photo we took during the first snows in Glencoe this week!
Click here to download issue 220 (high quality, 127Mb)
Tim Parkin
Content
Issue Two Hundred and Twenty