Inside this issue

Subscribers Only
sponsored by ..

Viewpoint
Editor's Letter
editor@onlandscape.co.uk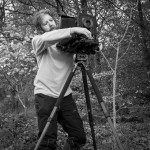 One of the side effects of climbing and scrambling in the Highlands has been parental concern over the activity. I would certainly agree that when you're perched on a crag in an airy location, safety is of the utmost concern. However, it was two recent fatalities in the Lost Valley, Glen Coe that have reminded me that it isn't just supposedly dangerous activities that carry risk. The 'simple' walk above the gorge as you enter the Lost Valley is one that many will be familiar with, but the exceptionally dry weather has robbed the sides of the path of their cohesiveness and two people have fallen to their deaths in exactly the same place. If you're out in the landscape, the idea of 'safe' becomes a grey area.
Two people who are very familiar with the hills and mountains of the UK are Joe Cornish and Alex Nail and I really enjoyed seeing the results of their time spent in the Fisherfield Forest (not a forest) which is also known as the Great Wilderness (it is certainly Great). I recorded a screencast from Joe Cornish when he was visiting last month and we hope you enjoy a look at his photographs from the trip. If you want someone to keep you safe in the mountains while you take in the views, Alex's workshops are well worth a look and he's currently got one space left on his Fisherfield Forest trip!
Click here to download issue 235 (high quality, 110Mb)
Tim Parkin
Content
Issue Two Hundred and Thirty Five