Inside this issue

Subscribers Only
sponsored by ..

Viewpoint
Editor's Letter
editor@onlandscape.co.uk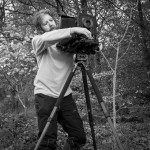 The end of lockdown has meant this summer has allowed us to catch up with family and friends, making up for over a year of Zoom and Facetime. This has been wonderful and up in the Highlands here we've had mostly wonderful weather.
This has meant lots of days outside walking, climbing, swimming etc but it has also meant lots of time in between visitors catching up with work. Just as our series of guests have parted, Scotland's rainy season arrived and so we've had a little more time indoors. This has come at an opportune time for me as I've had a pile of books arrive over the last couple of months that I want to review for On Landscape.
First off, this month we have received Eric Bennett's "Conversations with Nature" but over the next few issues, I'll also be reviewing books by Wayne Suggs, Guy Tal and Arild Heitmann. Between them (and I have been dipping into all of them at the same time) I'm getting all inspired for our burgeoning Autumn colour. If you have any books that you've enjoyed recently, please let me know at info@onlandscape.co.uk.
Click here to download issue 240 (high quality, 170Mb)
Tim Parkin
Content
Issue Two Hundred and Forty