Inside this issue

Subscribers Only
sponsored by ..

Viewpoint
Editor's Letter
editor@onlandscape.co.uk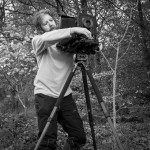 "If you are the smartest person in the room, then you are in the wrong room." - Confucius
I'm pinching this quote from Matt Payne as it is so apt for my own experience chairing the final judging round of the Natural Landscape Photography Awards on Wednesday this week. I was most definitely in the right room! So many of the people I admire in landscape photography working together on our project was both a humbling experience but also a very friendly and social experience too. I think everyone respected everyone else and that made for a wonderful environment for the freedom to express quite divergent opinions on the photographs that were being assessed.
Although it lasted for nearly six hours, the discussion was always interesting and the final choices were so hard to make. I think between us we managed to pick a set of winners that were as universally appreciated as one could expect with such a subjective art form.
What was quite obvious from our conversations was that the judges were very impressed with the range of photographs that they were given to make their choices from and they were all excited to see what the larger selection for the book will look like; as are we!
Thanks to all of the judges, Stefan Forster, Alister Benn, Adam Gibbs, Sandra Bartocha, Alex Noriega, William Neill, Sarah Marino and Joe Cornish plus my co-organisers Matt Payne, Alex Nail and Rajesh Jyothiswaran for making what could have been a very stressful evening, very enjoyable. We'll be announcing the winners and runners up on the 1st November.
Tim Parkin
Click here to download issue 241 (high quality, 162Mb)
Tim Parkin
Content
Issue Two Hundred and Forty One