Inside this issue

Subscribers Only
sponsored by ..

Viewpoint
Editor's Letter
editor@onlandscape.co.uk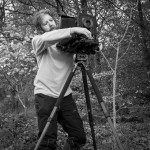 They're calling it ìThe Great Inversionî, a photographer's dream weather conditions. A combination of high pressure over cold ground and clear skies can trap that cold air and moisture, creating a blanket of low lying cloud and mist over a frosty landscape. Most people would have experienced it as just another gloomy winter day. However, if you got above the cold layer, you would appear, like a surfacing submarine, into blue skies and warm weather (over 10C on top of Ben Nevis! A chilly -5C below the cloud).
I had a wander out to try to catch some of the inversion after seeing a video from Peter Ribbeck, but, as usual, I was late to the party and only saw a mini-inversion over Fort William - it's always a good walk up Ben Nevis though. You can see just how widespread the effect was in this amazing NASA satellite image which shows the low-level cloud flowing mostly around the Central Belt and the North-West. For those in the Lochaber area, the Glencoe Ski Centre has a webcam up at around 3,000 ft which can tell you if itís worth a wander above the clouds or not. Next time! (the forlorn call of the lazy landscape photographer).
Click here to download issue 246 (high quality, 144Mb)
Tim Parkin
Content
Issue Two Hundred and Forty Six