Inside this issue

Subscribers Only
sponsored by ..

Viewpoint
Editor's Letter
editor@onlandscape.co.uk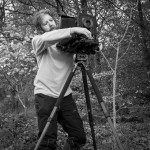 I've had quite a few people email or message asking about NFT's and so far I've been fairly reluctant to mention them. Not because they're controversial as such, I'm not one to shy away from a bit of controversy, but mostly because I'm not really sure of their relevance to photography.
That might sound a bit odd given the amount of talk they seem to have generated across various social media channels and websites. But bear with me for a moment. First a quick summary of what NFT's are. They're a way of encrypting a picture so that you can prove you own it and hence can then provably transfer it to someone else. At the moment, most people are using an encryption process that relies on lots of processing and hence lots of energy use (not good for the planet). There are possible ways of doing it without lots of energy use but they're not used by the majority. So to create one artwork or edition we're talking roughly the same carbon footprint as an international flight. The numbers vary but that gives a rough idea.
But photographers also go on international flights (and drive cars, heat their houses, buy cameras, tripods, etc.) and what they want to do with their own lives is up to them. So we can't say "NFT bad! All NFT photographers bad!" but if you're making loads of NFTs you should probably think about the consequences, just as you should probably assess impact on the environment from other activities.
However, the reasons I'm not going to write any more than that about NFTs are the same reasons I don't write about marketing your work on social media, how to create a limited company, the tax implications of VATMOS on European digital publications sales, etc. and that's because it's not really about photography.
As for my own opinion, I think the dark side of NFTs is the resemblance to a pyramid selling or Ponzi scheme using a platform that is unregulated and open to all sorts of abuses like money laundering by drug cartels and arms dealers and insider trading or market manipulation that would be illegal if the platform was managed like any other commercial market (phew!). I also think every person making a significant amount of money out of NFTs is inspiring hundreds, if not thousands more people to "give it a go", effectively multiplying their carbon footprint massively.
So instead of commentary on NFTs, we'll instead by talking about photography, such as this nice project about flowers by John Blakemore.
Tim Parkin
Click here to download issue 247 (high quality, 148Mb)
Tim Parkin
Content
Issue Two Hundred and Forty Seven